Talc Powder/ Soap Stone/ Steatite
Chirag Minerals are prominent Talc Powder Manufacturers who supply talc of high purity and whiteness, features that are often important requirements for use in Paints, Plastic, Pharmaceutical, Polymer, Rubber, Refractories, etc industries. Our Talc Powder is of high purity, high whiteness, glossy, transparent and translucent, produced exclusively from best source of mines in India to ensure consistency and traceability.
We also offer Talc Powder that can be used in surface coatings including flat emulsion surface coatings, semi-gloss emulsion surface coatings, outdoor wood surface coatings, textured surface coatings, high solids solvent free coatings, primers, alkyd topcoats, heavy duty maintenance and marine surface coatings, electro coating, gel coats and polyester and epoxy putties. The grade of talc used is a choice made by the client dependent on their specific requirements for talc powder purity, talc powder whiteness, talc powder particle size and price.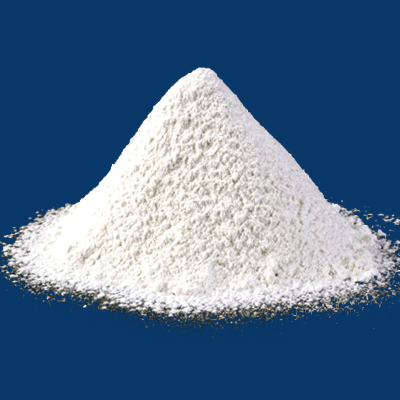 Composition of Talc Powder
| | | |
| --- | --- | --- |
| 1 | Loss on Ignition | 5 % |
| 2 | Loss on Drying | 0.05 % |
| 3 | MgO | 29.5 % |
| 4 | SiO2 | 61.5 % |
| 5 | Fe2O3 | 2.56 % |
| 6 | CaO | 0.56 % |
| 7 | Soluble Salts | 0.2 % |
| 8 | Al2O3 | 0.55 % |
| 9 | Acid Soluble Substance | 2.5 % |
| 10 | pH (at 10%) | 8.5 -9.5 |
| 11 | Arsenic | Nil |
| 12 | Asbestos fibres | Nil |
| 13 | Mesh | 200 to 700 |
| 14 | Brightness | 78% to 98% |
Uses of Talc Powder
Paper

Plastic

Pharmaceuticals

Ceramics

Cosmetics

Animal Feed

Paints

Detergent

Other Uses



PAPER :
The paper industry is the largest consumer of Talc and generally uses 300 Mesh (53µ) with the range of brightness varying between 80% to 96%.
Talc is used in three stages of paper making :
As a filler to give smoothness, porosity and opacity to paper in addition to reducing the cost.
To control Pitch and Stikies… during the paper making process, oleo resinous droplets micro or colloidal in nature get added to the stream. These micro impurities can clog the paper machinery. Talc being hydrophobic absorbs these micro droplets or if the droplets are big then talc lamellae stick to their surface thus controlling their stickiness.
In coating formulations… because of its platy ness and high brightness, talc leads to reduction in usage of expensive whitening and helps in controlling gloss of the coat. Talc also provides smoothness to the surface and imparts opacity to the coat. Additionally talc reduces the friction on paper manufacturing machinery thus reducing wear.
---
PLASTIC :
With the plastic industry on a fast growth-track, the usage of talc is growing fast in PP, HDPE, LDPE, PVC, ABS & Thermosetting Compounds.
Talc is having a huge demand as a filler due to its following properties:
Platy in nature
Excellent blending characteristics with oleoresinous materials.
Excellent thermal resistance
Superior electrical resistance
Chemically inert
Smooth greasy feel
Improves Chemical & Heat Resistance.
Improves impact absorbing strength.
Gives dimensional stability.
Improves stiffness, hardness, tensile strength.
Gives electrical insulation property.
In Polypropylene, talc is used to improve mechanical strength and scratch resistance. The Automotive industry uses Talc for dashboards, interior trims, bumpers etc. Talc is also used in plastics for computer bodies and garden furniture where increased UV resistance is a highly desirable characteristic. It is also used as antiblocking agent in film-like bags used for fruits, vegetables etc. Many compounding factories are also using Talc.
Talc imparts the the following properties to plastic:
The Plastic Industry uses Talc of 20µ to 1µ particle size.
---
PHARMACEUTICALS:
Although a small user, the pharmaceutical industry requires highly pure, specialized and bacteria free talc for Tablets, Ointments and Dusting. The thermal & chemical inertness of talc makes it an ideal filler.
The pharmaceutical talc is processed to remove impurities like iron oxide, dolomite, carbon, magnesium and carbonate minerals.
---
CERAMICS:
A major consumer of industrial minerals, the Ceramic Industry (especially Asia) uses Talc for "body" and glazing of:
Wall Tiles
Sanitaryware
Electrical Insulating (Steatite Talc)
Porcelain
Dinnerware
The Talc used is generally of 80-93% whiteness and 200-300 Mesh
---
COSMETICS:
The natural qualities of talc gives cosmetics stability, texture, skin adhesion, slip and water resistance. Talc is pure, odorless and free from impurities. Talc is not only used in Body Talc (Talcum Powder) and Toilet Soaps, but also in Detergents and Washing Powder.
Soaps & CosmeticsIn body talc, it acts as a perfume carrier due to its chemical inertness and lamellar structure.
At Chirag minerals's, supplies to body talc manufacturers are also sterilized remove any microbiological contamination.
In soaps, talc is mainly used as a filler. The consumption of talc in Soap, varies between 5 to 40% depending on the quality and type of soap. It also acts as a binding agent and gives hardness to the cake.
---
ANIMAL FEED:
Being hydrophobic in nature, talc prevents loss and absorption of water from animal feed, thus protecting the essential nutrients.
Talc is used as an anticaking coating in feed bins. It's non-toxic nature offers no danger to the livestock.
---
PAINTS:
Owing to its low cost and platy structure, Talc is widely used in the paint industry, particularly in marine paints and protective coatings. Benefits include:
Reinforcement of the Paint film
Reduction in the quantity of primary pigment consumed
Controls gloss of paints
Helps in suspending other pigments
Improves durability of Paint
Improves rust inhibitive properties & corrosion resistance
Improves stability of emulsion paints
Prevents enamel from running
In traffic paints for better abrasion resistance
Improves stain resistance in Paint
Enhancement of smoothness at the time of application
The amount of Talc used in paints varies between 2 to 30%. Also the fineness of Talc used in paints varies between 100µ to 20µ. The oil absorption of Talc used in Paints is between 40 to 60 gm per 100 gm.
---
DETERGENT:
In detergent powder also, Talc acts as a carrier of detergents and also reduces the cost.
Due to its natural quality of being inert and harmless to skin, it is the most popular filler.
---
OTHER USES:
Dry fire extinguishing powder
Cereal polishing
Bleaching agent
Floor Wax
Water Filtration
Leather Treatment
Shoe Polish
Welding rod coating
Printing Ink
Casting for Iron Ore in the direct reduction process
Asphalt
Jointing Compounds
Confectioneries
Foam / Rubber
Putties