The History
RAJASTHAN is a leading producer of minerals in the India.The ARAVALI regions which has the oldest geological formations in the subcontinent have massive doposits of such minerals. And taking into account the anthropology, archaeology, geography, the technology and belief system of a culture or the cultures who utilized it, the history can result in rich stories of its role. Chirag Minerals, is one such company, who has created a story with a history, establishing themselves as a pioneer in the production of White Speciality Minerals of ËœInternational Standards.
Our Profile
Founded in 1995-1996, Chirag Minerals started under the direction of Mr. Chirag Jain. We source minerals from all across India, Rajasthan (Udaipur/Beawer/Ambaji).
Process
Stiff competition & rapid growth globally, has exhausted Chirag Minerals impetus to outshine. We have a well equiped laboratory with most advanced quality control instrumnets and tools which enable us to produce and supply minerals of highest standard and quality. Thus, ensuring an expertise in supplying an authentic product with an absolute customer satisfaction and quality to enrich their products.
Production Process
MINING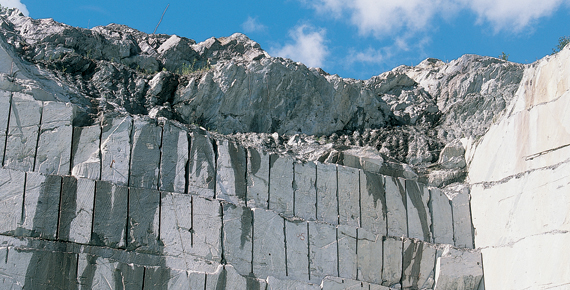 In all modesty, we have some of the richest deposits of Minerals in the world. Each of our numerous mining areas have their own unique properties, enabling us to cater to diverse product qualities for different product applications.
To ensure systematic mining for optimum deposit extraction, we lay great emphasis on advance planning of the mines. Our mines are planned out to ensure a steady production of the required grades, thereby ensuring end-product stability both in quality as well as quantity.
Specific ore qualities are identified prior to extraction and care is taken to eliminate any contamination of the selected ore. The behaviour of any given ore is constantly monitored to ensure stability of physical and chemical characteristics.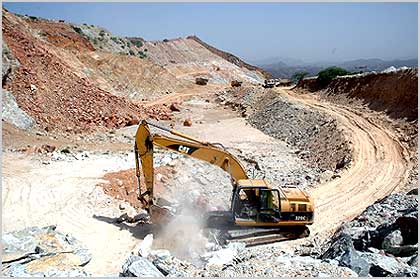 The carefully extracted ore is then transported to the ore processing and storage yard of the mines. Here, painstaking sorting and ore dressing is done by experienced and highly skilled manpower and the ore is classified into different grades, depending upon the size and quality. The various grades of talc ore are then despatched to grinding units for further processing. We believe that scientific mining and environmental protection go hand in hand. The group places high priority on protection of the environment. Effective steps are taken to ensure short term and long term measures to protect the environment.
We believe that scientific mining and environmental protection go hand in hand. The group places high priority on protection of the environment. Effective steps are taken to ensure short term and long term measures to protect the environment. Every year tree plantation is done and the saplings are carefully tended to ensure a high survival rate.
GRINDING
From the mines, the Mineral ore is brought to our grinding units in Udaipur and stored in well-managed ore-yards. The ore is washed and dried to eliminate any unwanted material adhering to it.
To maintain high quality and consistency in the end-product, the ore is again dressed and sorted by experienced and skilled manpower.
Talc is a natural mineral and requires constant vigilance and pre-processing to produce an uniform end-product. Ore received from mines is analyzed for whiteness and important elements of chemical composition from time to time. Thereafter, the ore is blended to achieve the exact desired properties and stored in feed silo for further processing. The blended ore is then ground to the desired particle size distribution. The Product is conveyed to bagging machines where it is packed and sent to the loading point.
QUALITY CONTROL
The quality of Chirag Minerals is ensured by a two tier quality management system.
Systematic sampling of ore is done from time to time. These samples are analyzed for complete mineralogical and chemical composition. Our vast experience and the huge database collected over the years boosts our customer's confidence in our Products.
Our Minerals is regularly analyzed for elements which are of importance to our customers. Whiteness, which is a very important criterion for most of our customers, is controlled regularly. Whiteness, brightness and color characterization of our talc is done in-house on ultra-modern equipment.
Our laboratories are well equipped for various aspects of powder characterization. Powder properties are measured regularly depending upon the parameters required by our customers. We have a competent team of R&D personnel who can understand the customers' needs, thereby enabling us to not only recommend the right product to our customers, but to also produce tailor made products, if required. We are always keen to interact with our customers to produce better products for them progressively.